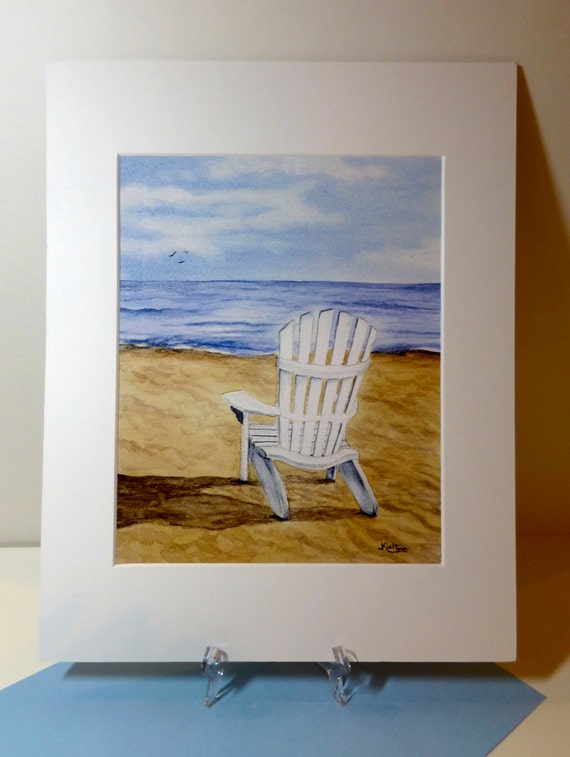 This matted high quality print is from my watercolor painting of a beach scene.
This is a perfect gift for a beach house!
The matted print fits in a standard 11″ by 14″ frame.
The matte is white with a sturdy backing and will be wrapped in plastic for protection.